Editor's Note: Cameron is husband to Heather Von St. James, survivor advocate for the Mesothelioma Cancer Alliance, and father to Lily Rose. He, along with Heather and young Lily, had their world's turned upside down when Heather was diagnosed with malignant pleural mesothelioma, just 3 1/2 months after the birth of his only child. When faced with the very real possibility of raising Lily on his own, he fought alongside Heather in her battle with mesothelioma. It was his determination and refusal to compromise on doctors or treatments that led them to Boston to receive radical surgery from esteemed mesothelioma surgeon, David Sugarbaker. Heather continues to thrive 7 years later.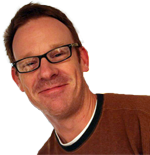 Author's Note: Serious illnesses can be debilitating for our loved ones, especially for those with cancer, Alzheimer's, and other fatal diseases. Caring for loved ones can be a positive experience, but it can also be upsetting and bring a lot of tension. I was in shock when I discovered that I was going to be a caregiver for my wife, who had been diagnosed with malignant pleural mesothelioma, a rare and deadly form of cancer caused by exposure to asbestos. This happened three and a half months after the birth of our first and only daughter, Lily.
Being blindsided by the news, I didn't know what to do, nor did I know anything about being a caregiver. I had to quickly learn to take care of my wife with this serious illness. The times we went through were very difficult, and harder than anyone could ever imagine, but we did get through it, and my wife beat the odds. She has been cancer-free for over seven years now. During that time, I learned priceless lessons on how to become a caregiver.
I am now an advocate for the Mesothelioma Cancer Alliance, and I have had many opportunities to meet other caregivers and members of their families. They often ask me to counsel them on how to be successful caregiver. I have a few tips that saved the day and helped me, and I have asked others to share advice. Here are the top five tips that I hope you will find useful.
~ Cameron
1. Little things mean a lot! If someone offers to help you with something, do not hesitate to accept their offer. The fewer things that you have on your mind can make you a better caregiver so you can focus on your loved one. The people surrounding you are more than willing to take some of the responsibility and help make your situation much less stressful.
2. Caregivers should not forget to take time out for themselves. If you get bogged down, you may end up feeling burnt out and will not be able to provide the best care. You are only human and you have needs that should be considered, too, and this will encourage you to keep going when you might just want to quit. Stress can cause caregivers to make mistakes, but don't fret about it. We all learn from our mistakes, and caregiving is no different. Don't give up your friends, your social life, or your hobbies. You shouldn't allow yourself to feel guilty for doing these things. They will only help you endure your role as caregiver.
3. If you start to feel overwhelmed, ask your family and friends for assistance. Get your support team into action and distribute tasks that you need done. So many times, people want to help, but they don't know what you need. Tell them, and the more specific you can be, the easier it will be on everyone.
4. Prioritize what needs to be done, what phone calls need to be made, what bills need to be paid, and who can help do what. The caregiver's "to-do" list is unending, and the less time you spend doing things that others can help do, the more time you can spend tending to your loved one. Start with the most important things and work your way down the list. If something doesn't get done today, if can be done tomorrow. Don't be overburdened by all of the unimportant things.
5. Education is important as a caregiver. Try to learn as much as you can about the illness and what treatment options are available. Get to know all you can about side effects and ways that you can help combat them. Doctors don't mind if you ask questions, so try to write them down as you think about them, and take your note pad with you to jot down his answers. Resources are available online, such as this website, that can answer some of your questions and address your concerns. If there is a support group in your town, attend as often as you can for encouragement and support from other caregivers and their families.