I have just returned from speaking at a conference of Latin American Progressive congregations. The conference brought together over 350 registered delegates from congregations across Latin America. It was held at a hotel on Copacabana Beach in Rio.
What does this have to do with Jewish aging? On the surface, not much. But, as you spoke to people and dialogued with them on what was important and meaningful in their lives, amazingly, so many of the same issues that confront us came up.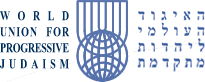 The majority of the delegates represented the baby boom generation. They were facing issues of dealing with aging parents as well as their own aging. They spoke of the reality that for many of them, their children (and often grandchildren) were living in another country and the sense of "empty nesters" was way more real that having a child in Boston and you living in Philadelphia. The geography that I heard dealt with children living in Israel, Australia and the US and Canada; with mom and dad remaining in Brazil or Argentina.
Yet, just like so many of us, many of their questions in sessions related to finding a sense of meaning within their lives and within their Judaism. Yes, the political systems and the security of the Jewish communities may be different in many of these countries and that of North America. Yet, core issues of meaning, purpose and family remain the same; no matter if those concerns were expressed in English, Hebrew, Spanish or Portuguese.
I think these "core" issues are important to consider, especially this month.. Soon, our calendar turns to the month of Elul. This is the month that precedes Rosh Hashanah and in it, tradition calls us to begin to re-structure our thinking and prepare to confront the great issues of our life's work that come to witness at the New Year. In this confrontation, at our core, we are all equal.
Have a peaceful and safe remainder of the summer.
Shalom,
Rabbi Richard F. Address D.Min
Rabbi Richard F. Address, D.Min, is the Founder and Director of www.jewishsacredaging.com. Rabbi Address served for over three decades on staff of the Union for Reform Judaism; first as a Regional Director and then, beginning in 1997, as Founder and Director of the URJ's Department of Jewish Family Concerns and served as a specialist and consultant for the North American Reform Movement in the areas of family related programming. Rabbi Address was ordained from Hebrew Union College-Jewish Institute of Religion in 1972 and began his rabbinic career in Los Angeles congregations. He also served as a part time rabbi for Beth Hillel in Carmel, NJ while regional director and, after his URJ tenure, served as senior rabbi of Congregation M'kor Shalom in Cherry Hill, NJ from 2011-2014.