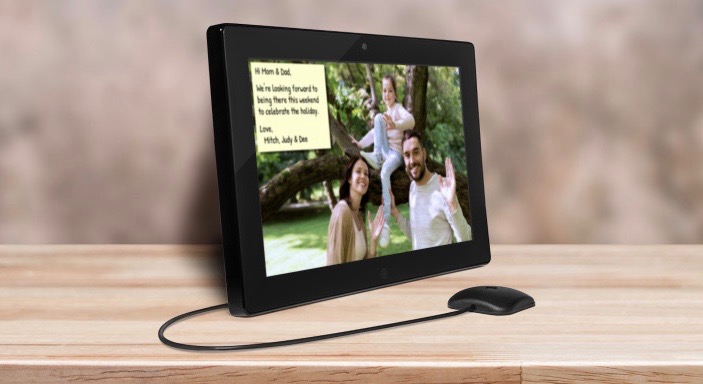 My mom moved from Memphis to Houston almost a year ago to live in the same city as two of her four children. Her retirement community is a short drive away from them, which made face-to-face visits easy.
And then the COVID19 pandemic struck.
Shabbat dinners at my siblings' homes are no longer possible. They can't go out for lunch or shop for groceries. They cannot even share a hug.
Though I live two time zones away, when I call my mom, I can sense the affects of this social isolation. Our conversations are different, slower and repetitive. And many times, when I call, she does not answer before it goes into voicemail because she cannot find the phone.
As the Jewish chaplain of the Greater Portland Area, one of my responsibilities is to work with those in retirement communities. I have learned how important face-to-face and small group interactions can be. As the COVID19 pandemic has moved from days to weeks to months, I have become anxious about the adverse affects of social isolation upon our elderly.
Then one of my nieces learned about ViewClix. With its easy to use "video frame" (about the size as an i-pad), it is an innovative way to connect. We set up a ViewClix "video frame" in my mom's living room and connected it through Wi-Fi. Easily administered by my sister, this "frame" enables individuals to make video calls with a smartphone app. And here's the cool part: The calls go through automatically. My mom only needs to hear a chime, and then she can sit down comfortably for the videocall. There is no need to push any button.
The administrator can also enable family and friends to send photographs, to keep their loved ones up to date with family and friends. Think of it as a constant slide show.
An additional feature is "sticky notes," as a reminder about upcoming calls or doctors appointments. The administrator controls what notes are displayed on the frame, when and for how long.
This ViewClix has made it much easier for me and my siblings to stay connected with our mom. But it has also enabled friends and family in Memphis is keep up to date, whether through videocalls or by sharing photos.
ViewClix is not the only way to use technology to alleviate social isolation. "GrandPad" is another option for those who are more active, want more control or have greater dexterity. I am not going to cover its every feature, just those that make it easier to make person-to-person connections.
One can use the GrandPad to make video or voice calls without the need of Wi-Fi. There is a monthly charge that pays for unlimited data. In addition, you can type texts during the calls to assist those who are hearing impaired. A family administrator controls those who can make calls, which prevents spam or robo-calls.
Another GrandPad feature is the option to send photos, accompanied with a voice description. The photos are automatically stored in its photo app. You can also record voice messages and send them via email. The family administrator controls who has the ability to send and receive these emails, which prevents GrandPad users from being targeted by spammers.
While nothing replaces face-to-face conversations, holding a hand or a warm embrace, ViewClix and GrandPad make social interaction easier and safer. I have seen the difference ViewClix has made for my mom, and for my siblings' and my peace of mind.